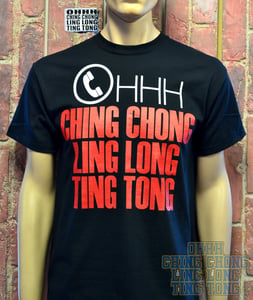 $

17.00 - On Sale
Make it known that you can be on your phone and say "OHHH CHING CHONG LING LONG TING TONG" Any where you please!
Please note: some people might get annoyed!
Graphic on Black Cotton
ALL NEW ORDERS WILL BE SHIPPED APRIL 13th 2011
Proceeds will go to Red Cross to aid Japan in their recent tragedy.