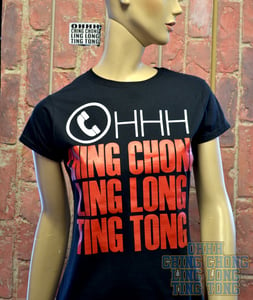 $

16.00 - On Sale
Make it known that you can be on your phone and say "OHHH CHING CHONG LING LONG TING TONG" Any where you please!
Please note: some people might get annoyed!
Shirt color : Black
ORDERS NEW WILL BE SHIPPED April 13th 2011
Proceeds will go to Red Cross to aid Japan in their recent tragedy.